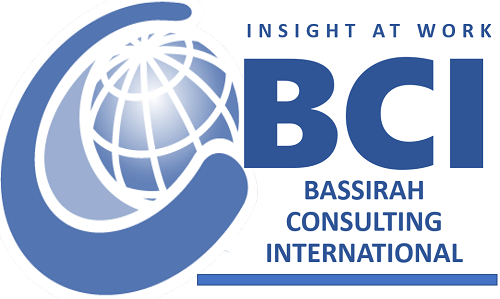 Bassirah Consulting International was established in Plano, Texas since 2009. We work with small, medium and large size corporations. Our staff is composed of seasoned professionals with 25 years of experience, Six Sigma Black Belts, CGBP's(certified global business professionals), MBA's, International business experts and certified Accountants. 
We offer services in Trading (import and export), Accounting (GAAP, IFRS), and Consulting services to help American companies export under the new export initiative. 
BCI operates as an intermediary between North American manufacturers and international counterparts. We offer a diverse group of international professionals minimizing the impact of cultural differences, while maximizing trade opportunities.
BCI travels worldwide to over 50 different countries, with customers in four continents. There are many brands of product available for export. Our extensive professional relationships and our competitive shipping rates make us your first choice in export.
"We are a company of insight and guidance – Always pushing forward to improve and grow. We do this by zealously maintaining our culture and values – And by engaging in constructive dialogues anywhere we do business. "
Madiyou Diallo, Managing Director
Bassirah Consulting International, LLC.
contact@bassirahconsulting.com
Cynthia Diallo, Controller/Business Manager
Bassirah Consulting International, LLC.
cynthia@bassirahconsulting.com
For More Information Contact Us
5760 Legacy Drive, Suite B3-368, Plano, TX 75024
Phone: 1 469-449-8835
Fax: 1-888-363-6377
Email: info@bassirahconsulting.com